Mules for Sale
Harrisonville, Missouri - 30 minutes South of Kansas City, Missouri
Please check back - we frequently list Mules for Sale for friends.
Contact brewerdk@juno.com
Mules by "Banjo" are eligible for the IDMS Futurity.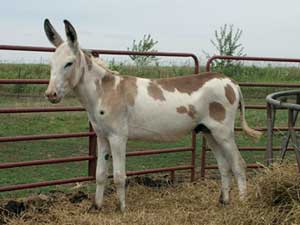 IF Little Big Man above - one of our Jacks for Sale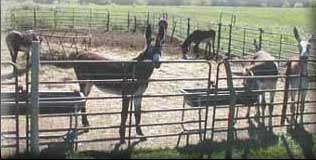 Young Saddle Mule Jacks.
These are Quality Jacks! Several to choose from. Ottumwa, IA.
Riding donkey geldings being trained now, 2-4 yr old mammoths, solid 14hh
Contact Gene Irelan
at gi@lisco.net or 641-938-2799
www.donkeys-irelanfarm.com
Continuous Listing
Last updated Jan 31, 2007